Arya Charitable Trust (ACT) is an NGO working to spread awareness in remote areas about the most commonly occurring diseases in children. Launched on 22 January, 2010 in memory of master Arya, ACT was formed by Vishal Barbate as president together with Nagpur's renowned paediatrician Dr. Satish Deopujari as chief advisor.
After its formation, ACT began with probably one of the most singular programmes ever undertaken in the country by any organisation: launch of its awareness campaign in Vidarbha's small villages through the medium of Street Plays in which the village children themselves were chosen as actors and consequently became effective bearers of health message to villagers. The campaign was conducted vigorously in small villages because the mortality rate is high in rural areas. Now in its next phase, ACT is taking up the fight against metabolic and genetic disorders in children. For this cause, two prominent doctors have joined hands: Dr. Anil B. Jalan, a recognised specialist in metabolic disorders from Mumbai and Dr. D. K. Chopade, a renowned specialist in genetic diseases from Nashik.
Vision
To strengthen our health awareness campaign to benefit maximum number of people
To extend help to parents in forming support groups and, whenever possible, finding resources for treatment of their children suffering from genetic and metabolic disorders
To expand our work from regional to national and international level
To become a recognised and respected organisation championing children's health in India and to forge tie-ups with like-minded global and foreign organisations working for children's health
Mission
Our mission is to remain honest and committed towards the responsibilities of the Trust and its aims.
In its first phase, Arya Charitable Trust chose to spread awareness about the most commonly occurring diseases in children.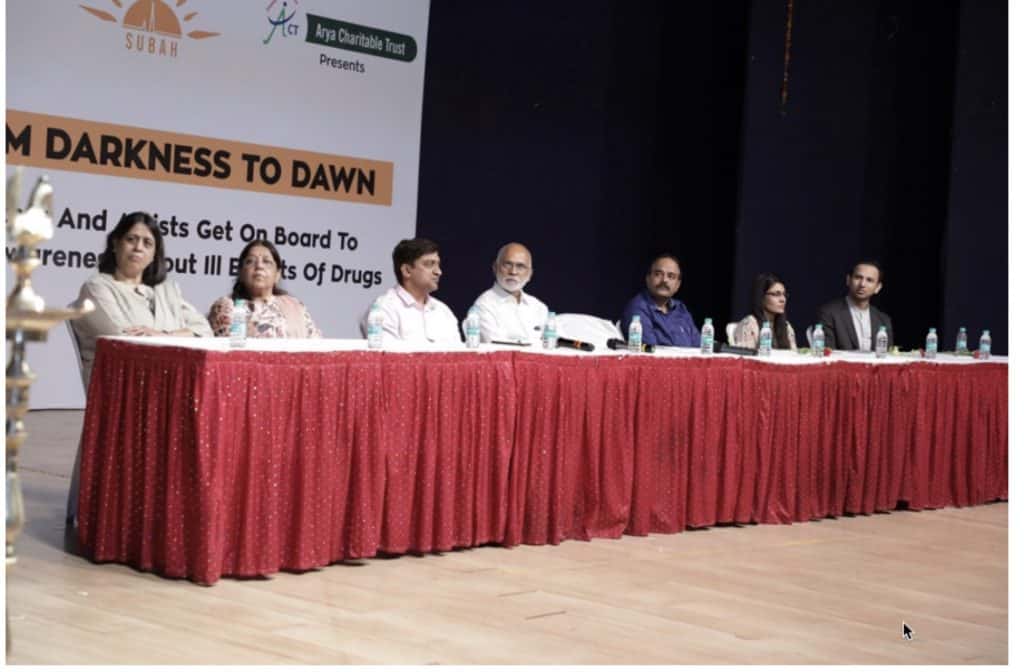 While conducting this campaign the ACT organisers realised that there is virtually no awareness in villages about children's metabolic disorders and genetic diseases. But merely spreading awareness about these diseases would not have sufficed. So, ACT has tied up with two noted paediatrician-specialists, Dr. Anil B. Jalan of Mumbai and Dr. D.K. Chopade of Nashik, so it can provide support and counselling services to patients and their parents in Nagpur and surrounding areas. It will also help parents form support groups and find resources for treatments. Most importantly, however, it will educate parents about how to prevent recurrence of genetic and metabolic disorders in the second child through prenatal treatment available in the country. Both Dr. Anil Jalan and Dr. D. K. Chopade will now visit Nagpur to counsel patients and their parents free of cost.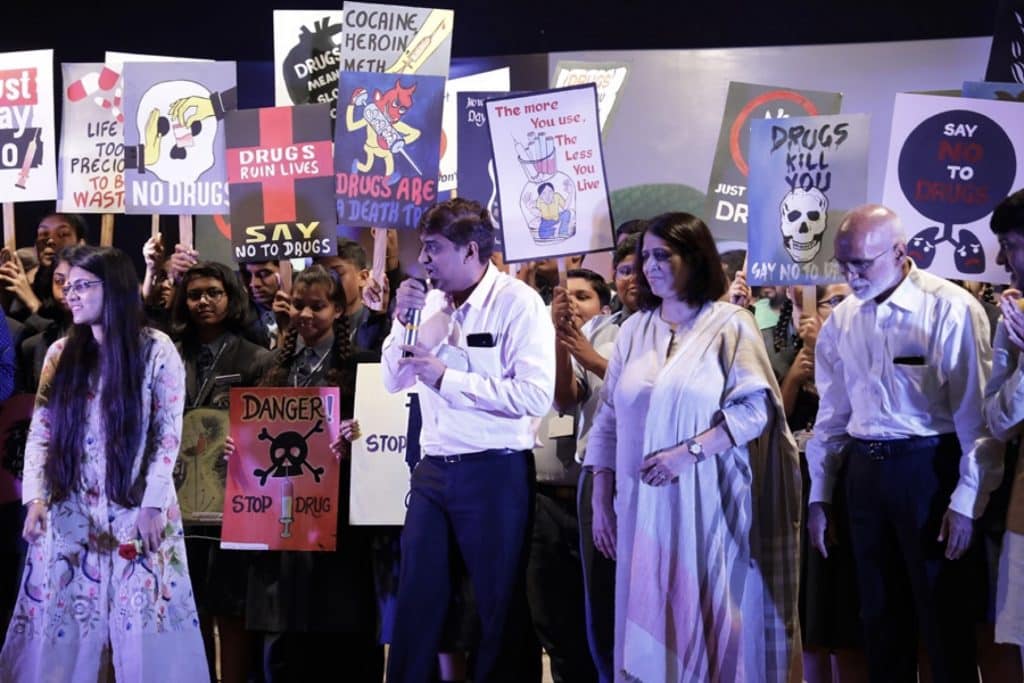 Our Work
Health Awareness Campaign


Arya Charitable Trust started its awareness campaign about the most commonly occurring diseases in children in Vidarbha's small villages to educate villagers. The villages were chosen because child mortality rate is highest in rural areas.

To convey its message across to the villagers, the Trust chose the medium of Street Plays, in which village school children themselves were selected as actors. Sanjay Pendse, the art director appointed by the Trust, trained the actors. Village children were selected because adults normally listen to children.

Since inception, ACT has conducted this campaign vigorously and spiritedly in scores of villages across the talukas of Vidarbha. The Street Plays, enacted by village children, drew huge crowds of villagers, became very popular and succeeded in benefitting lakhs of rural people (see gallery). The main reason for their popularity was that a team of actors created from one village would go and stage plays in all the villages of that taluka, giving the message clearly. So, the villagers could see children of their own village or a neighboring village performing and felt elated.

The Street Plays proved crucial in imparting simple vital health messages to the villagers, such as how to recognise symptoms, precautions to take, various effective, inexpensive remedies available to parents from village resources etc.

Through the plays the three most important lessons the village elders learnt were:
1) Washing of hands before and after every meal
2) In case of diarrhoea, how to prepare and give affected children Oral Rehydration Solution (ORS) made of salt, sugar and water
3) Giving a lukewarm water bath to any child running a fever.

Moreover, it was observed that the experience of acting in plays resulted in boosting the morale of the children and improved their studies. And their parents felt proud about them and were convinced of the importance to follow the health advice and suggestions given by the Trust members and their children.

So far, ACT's health awareness campaign has covered, among others, the following villages in Vidarbha:

In Mouda Taluka: Aadegaon, Dhanoli, Shivani, Bardepaar, Khandala, Bhandewadi, Wakeshwar, Aaroli, Morgaon, Tanda, Dharmapuri, Pardikala, Khaparkhedi (Teli), Neemkhedi, Tuman, Chorbala, Kirnapur…to mention a few.

In Ramtek Taluka: Nagardhan, Devlapar, Kachurvahi, Nandapuri, Chikna, Chacher, Uboli….to mention a few.

In Narkhed Taluka: Datewadi, Peth Muktapur, Thadipawani, Umtha, Mendhla, Maaywadi, Bharsingi, Jamawadi….to mention a few.

Additionally, ACT has also conducted its health awareness campaign at various venues in Nagpur, such as Central Jail, Kasturchand Park, I.M.A. Hall and other places.


Arya Charitable Trust 2015
Arya Charitable Trust to Conduct Free Thyroid Tests for Children Born in Corporation Hospitals

As a part of 2015 year initiative , it is performing free thyroid tests for children born in hospitals which fall under the ambit of Nagpur Municipal Corporation. The trust had sought an approval from the corporation last year for the same cause. To this, it has received a nod to go ahead from the corporation and under this initiative, Arya Charitable Trust will be performing cord blood sampling of the children for thyroid disorders. The cause is an important one, as absence of neonatal screening for abnormal thyroid function can lead to several defects related to hypothyroidism, mental retardation being one of the very few.

Efforts shown by trust has successfully screened a newborn positive for abnormal thyroid function. The child has received due free medical assistance by Arya Charitable Trust and he is now leading a healthy life. In the near future, the trust intends to associate with the corporation hospitals for screening of more fatal diseases in neonates, sickle cell being foremost on the agenda. The trust acknowledges the swift support extended by the Medical Superintendent, Indira Gandhi Rugnalaya, Nagpur Municipal Corporation and his team in this noble cause and extends its gratefulness.